Accessory hardware
At Trex, innovation has inspired every one of our performance-grade outdoor living products, right down to our efficient installation techniques and smart tools and hardware.
Featured Hardware: Trex Secret Fixings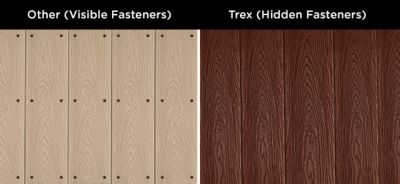 Trex Hideaway® Secret Fixing System
In pursuit of the perfect deck, all Trex® decking lines come with a hidden installation option. When using grooved-edge boards, our secret fixing system installs between the deck boards, fastening them to the joists with no visible screw heads on the walking surface. This precision also creates perfectly consistent spacing between the boards for a flawless look across the entire deck. This system includes a few simple components: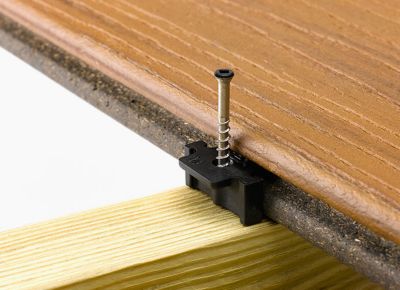 The Universal Fastener
This self-gapping hardware is the main fixing component that attaches two boards together. It features a stainless steel screw already set in the fixing for increased durability and easier installation.
1 box covers 50 sq. ft. (4.6 m2)
1 bucket covers 500 sq. ft. (46.5 m2)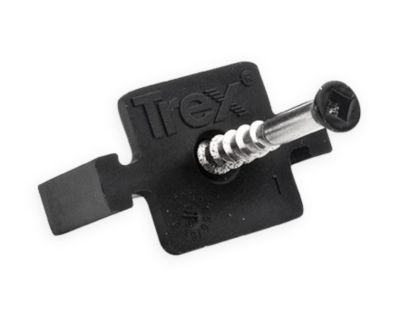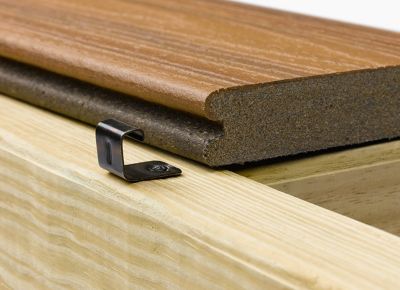 The Start Clip
These are black, stainless steel fixings designed exclusively for Trex and used to install the perimeter deck boards.
Start Clip: 1 bag covers 400 sq. ft. (37 m2)
1 bucket covers 500 sq. ft. (46.5 m2)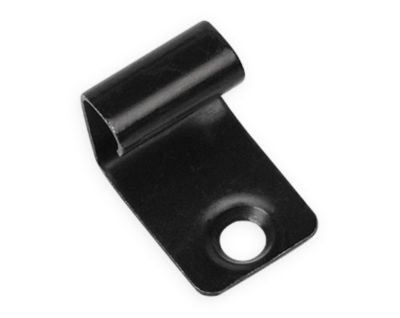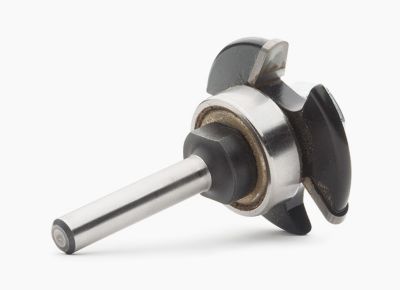 Groove Cutter
Traditional square edge boards require traditional deck screws for installation; however, using a Trex groove cutter routes the necessary underside groove into any traditional board to accommodate our hidden fastening system.
Can be used on any Trex board.